So after a few months of our affiliates scheme launching we have now decided to make it even better. You now earn 25% from each referral that you bring to MailBigFile – that is a massive amount meaning you can earn up to £75 from just suggesting us to one person!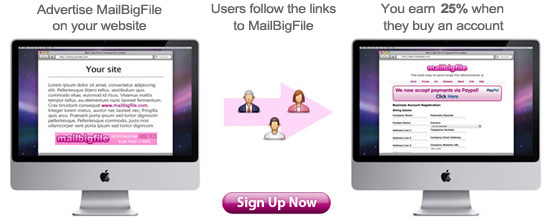 If you want to read a bit more about how it works click here, or email us on support@mailbigfile.com
If you have already signed up to become an affiliate your account would have been updated automatically.